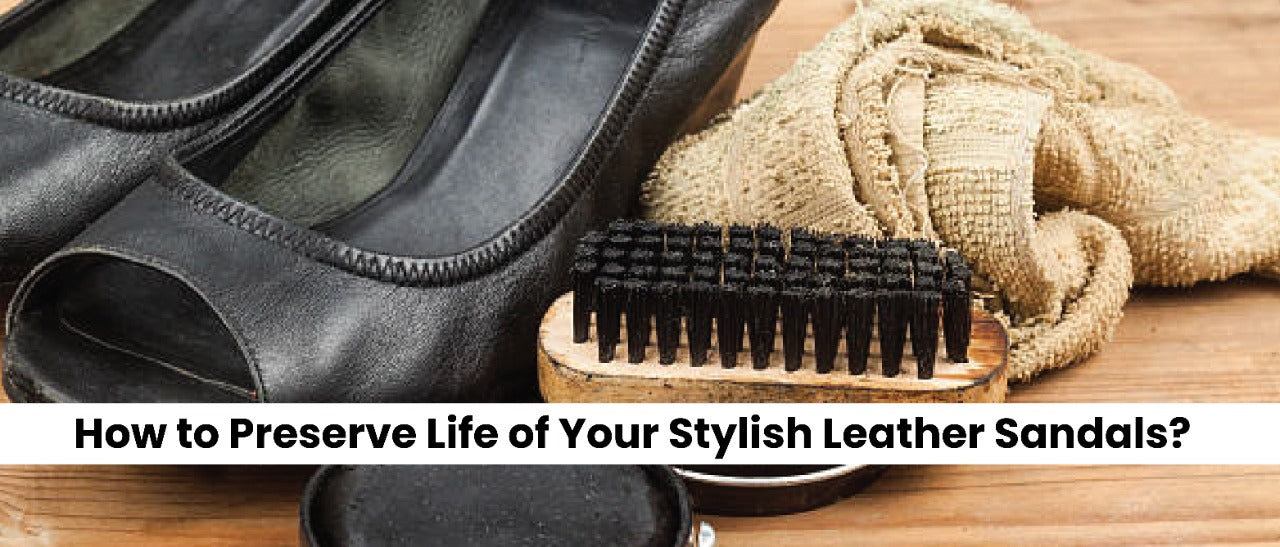 How to Preserve Life of Your Stylish Leather Sandals?
We all know about the fabulous look of leather sandals. They do not only increase the beauty of foot inside, but their synchronized matching with the outfits outclass sandals made from artificial materials. However, the high-quality leather sandals need a level of care and maintenance to sustain their shine, style, and strength. It is rightly said that beauty brings along delicacy. Nicer products need more care. When we talk about leather sandals, the best way to keep them alive and shining is that we make sure to keep them clean and odor-free and looking brand new for years to come. 
Due to the specific and unique characteristics of the leather sandals, you can't take care of them in the manner you would do to normal or non-leather shoes. While cleaning the sandals you might want to use the shoe polish recommended for such footwears. The moment you treat your leather sandals in an unusual way, or in a style, not recommended by the footwear manufacturer, you are totally at a loss.
Many footwear users are of the view that simply applying polish on the sandals will make them look new and shoe care issue will be resolved. However, this is just a part of the solution. Without proper conditioning and care, your leather shoes may get dry up and crack down. Here's how you may take good care of your leather sandals to shape them last for years to come! 
Begin with adequate maintenance 
This is the first step to start taking care of your footwear. The better maintenance and care would you provide to your leather sandals, the more will they look fresh and in excellent shape. To know about proper maintenance for your specific sandals, be sure to look up specifications provided with the shoes regarding its care.
You can find sprays and conditioners in the market that are specifically made for leather sandals. Use them in your regular sandal maintenance routine. It'll help keep your leather sandals shine for years to come. 
Always try to keep your sandals dry and free of dirt. If they get wet, be sure to let them air dry before you wearing them again. 
Spot clean if possible 
If you find few marks or spots on your leather sandals, consider spot cleaning them instead of cleaning the entire sandal. Spot cleaning prevents wear and tear from the rest of the leather does not need cleaning as yet.
For spot clean, use a soft moisten rag to apply a small amount of cleaning. Take some leather conditioner or soap and apply it to the soft damp cloth. Clean the spots from the leather with gentle with a view not to spread the dirt.
Use soft brush for cleaning
When your leather sandals need a bit more spot cleaning, do it with a soft brush. Brush the outside of the sandal, its buckles and straps. Carefully brush inside of the sandal cleaning every inch of it you can.
Brush the bottom of the sandal as well. The best time to clean it with a brush is after walking around in dirt.  A soft brush should be effective at removing any loose dirt from the sandal. If dirt spots look hard, use soft cloth and spot clean those areas.
Use a liquid cleaner
Although, it is the best thing to remove the dirt using a soft cloth and a soft brush to get off the easy dirt is the best starting place, however, when your sandals need deeper cleaning, it's time to look into a few cleaners. Liquid soap or conditioner is a great way to get those dirty leather sandals shining again. 
Put a few drops of the leather conditioner on a soft cloth and rub the sandal clean. To wipe the conditioner off, use a damp soft cloth and rub gently. Once the conditioner is removed, leave the sandals in an open space to air dry.
Use saddle soap to clean leather
To clean your leather sandals with saddle soap, take a soft cloth and dampen it just a tad. Then, pour a bit of the saddle soap on it. Rub that cloth on your leather sandals to take off the dirt. After using the saddle soap to clean, wipe the sandals off with another clean soft cloth. When done, leave them out to air dry. 
Use baking soda for pleasant smell
Clean but smelly odor sandals do not give a good feel. You might consider using baking soda to bring a feel of freshness in them. If you think you should not be cleaning the sandals as they were clean enough, put them in a plastic bag and sprinkle them with baking soda. Keep the bag sit overnight. In the morning, remove the sandals from the bag. Use dry soft cloth to wipe off the baking soda which should have now absorbed the smelly odors.
Use leather preservative:
Treat your leather sandals with high quality leather preservative once you find your sandals look fresh and straight off the shelf again. The leather preservative will keep your sandals clean, dirt-free, and shine for days.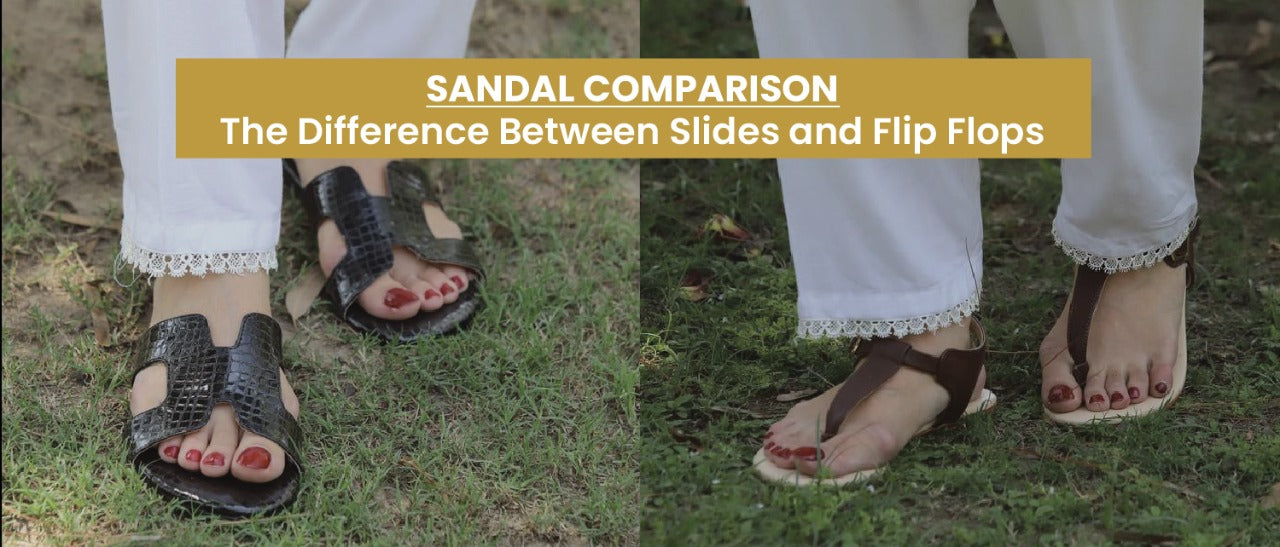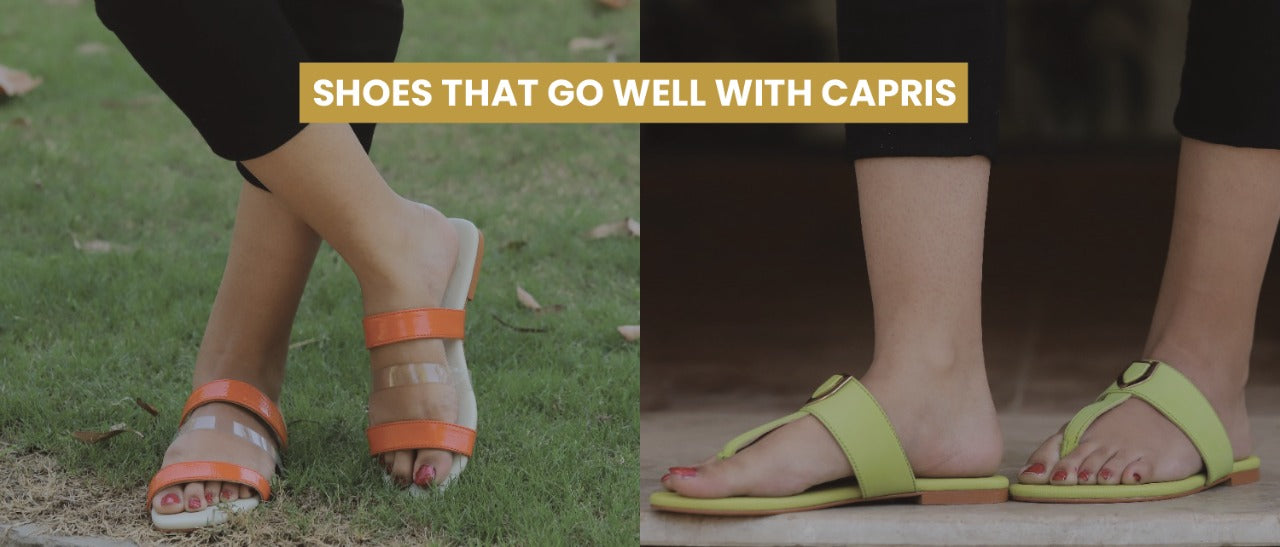 chappal
Shoes that Goes Well with Capris
Capris often look tricky since they seem to have shortened the legs. When ladies wear Capris, they have to take care of their shoe choice because any wrong pair of shoes will give a stumpy look str...
Read more