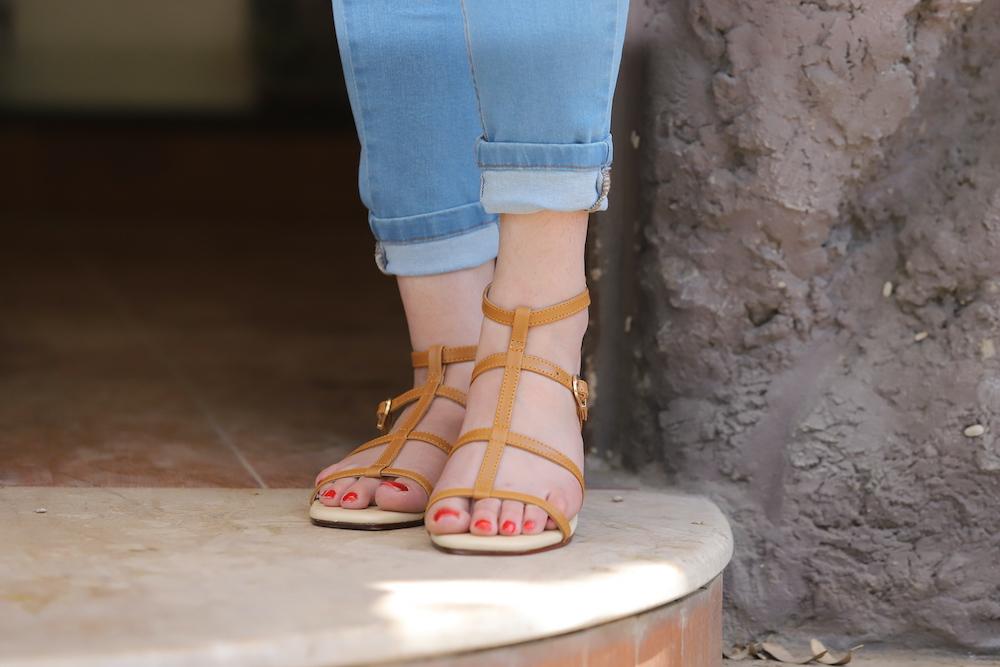 Wear Jeans with Dress Shoes
Jeans are the only clothing item that is universally worn and is gender neutral. However, they are available in a variety of styles and patterns that may be classified as male or female, such as boyfriend jeans. They are an essential element of everyone's wardrobe, thus queries such as how to mix them with dresses and shoes for semi-formal events will be solved below 
We all know that shoes are more than simply an accessory; they are full fashion icons in their own right. As a result, it should be treated with the utmost respect. Hasn't it?
We at Shohrey, wish to leverage the power of footwear to change and complete an ensemble, as well as to let the user shine and gain confidence. Let's go through a few ways to wear your dress shoes:
The Color Issue:
If you wish to wear your dress shoes with jeans, keep the color of your denim in mind. Despite the fact that this appearance is normally a 12 out of 10, it does not work well with light-wash denim. You should always wear them with dark to medium wash jeans. It doesn't matter how good you think or how nice you appear.
The Riff-Raffs:
Luckily or sadly, designer jeans with cuts and fluffs do not go well with formal shoes. It is critical that you wear plain dark or medium wash jeans with no extra decorations or patterns. The only jeans that look well with formal shoes are basic denim jeans. They look utterly hideous in bell bottoms.
The shoe show:
Try to avoid wearing shoes with a lot of shine with jeans. The shoes in our Collection, such as Lustra, look great with suits but not with jeans. These shoes are quite dressy. Brogues and monk straps are ideal for formal occasions. Generally, blacks and browns are chosen, but you may experiment with color as well. Not everyone will be able to carry it but testing and results do need a small sacrifice. Isn't that correct?
Fit Kit
Boot cuts are not permitted in the Fit Kit. Never, ever, ever mix your jeans with boot cuts. This style is a no-no in so many ways that I can't even begin to list them. Slim cut jeans, tapered jeans, or thin jeans are the greatest looks to go with your dress shoes. Forget about the rest.
These are the main guidelines to follow when mixing your dress shoes with your jeans. However, there are a few more considerations to bear in mind. Let's go through the colors you should wear in further depth. The majority of bloggers and influencers will tell you this, and we reluctantly agree that browns are a better choice than blacks. You may wonder why.
The solution is straightforward. Browns are more casual and come in a variety of colors for you to mix and match, such as chocolate brown, sandy brown, deep brown, chestnut, and so on, whereas black is quite formal.
I hope my brief blog on dos and don'ts helps you use your dress shoes in your everyday life as well. We at Shohrey don't believe in rigidity and would want to stress that if you don't care what other people think, you may practically match anything with anything. This is how ferocious fashion is developed.