The Ultimate Guide to Buy Bridal Shoes
When it comes to weddings, the first thing in the bride's mind is to select the perfect lehenga, but you will also need those extremely stunning wedding shoes! Here is a detailed list of everything you should know before making this purchase.
Get a Shoe that goes with your outfit.
On your marriage day, look for a style that will match your lehenga. A peep toe, a pump, or a high heel are all possibilities.
Examine for Comfort
The most crucial factor to consider while looking for bridal shoes is convenience. Try on the shoes before you buy them. If you want to buy something online, check sure there is a return or exchange option. If one does not fit, you may easily replace it.
Customize the Appearance of Your Feet
Make a note of what your feet prefer to wear. There are many alternatives accessible. Examples include high heels, wedges, bellies, kitten heels, flats, and mojaris.
To make things easier for you, we have a few suggestions.
High-Heeled Shoes
Bling-on shoe is an excellent way to dress up simple fabric and basic needlework. Golden and silver heels provide the required glitter and glam for bridal shoes.
Wedges
Because a conventional wedding is likely to last several hours, staying in heels and stilettos is tough. Wear wedges or heels in your bridal flats if you wish to boost height. They are tall enough while being comfortable.
The Kitten Heels
To add a touch of glitter to the dress, a bride's shoe selection must include a pair of adorned sandals with kitten heels. They are not only trendy and attractive, but they may even appear feminine when properly paired. In actuality, kitten heels blend well with both western and Pakistani, and Indian attire.
Mojaris
Because of their stunning embroidered work and ethnic style, these traditional shoes are great for weddings. Mojaris, or low-heeled wedding shoes, are acceptable for the bride to wear with a Patiala suit, shalwar kameez, A-line Kurti, or Anarkali dress. They should not, however, be worn with a saree.
Is this the color you are after?
Bridal footwear should be limited to distinct hues such as red, silver, gold, or maroon since weddings need sparkle and vibrant colors. Rose gold is the most popular and fashionable hue right now. They are lovely, and they will add a bit of sparkle to your feet and bridal ensemble.
Few Ways to Avoid Pain on Your Wedding Day
After you have acquired the shoes, practice, practice, practice! Wear the shoes while you wander around your house. Check to determine if you are comfortable walking or wearing it.
Apply a silicone patch to prevent shoe biting. Apply a bandage to the high parts of the feet ahead of time to prevent wounds.
Last but not least, get a Pedi after the wedding to calm and soothe your feet!
I hope The Ultimate Guide to Buying Bridal Shoes was useful! We were also able to try on a choice of bridal shoes. For additional wedding shoe selections, visit www.shohrey.com
Ladies Leather Shoes | Ladies Flip Flop Slippers Online | Flat Slippers for Women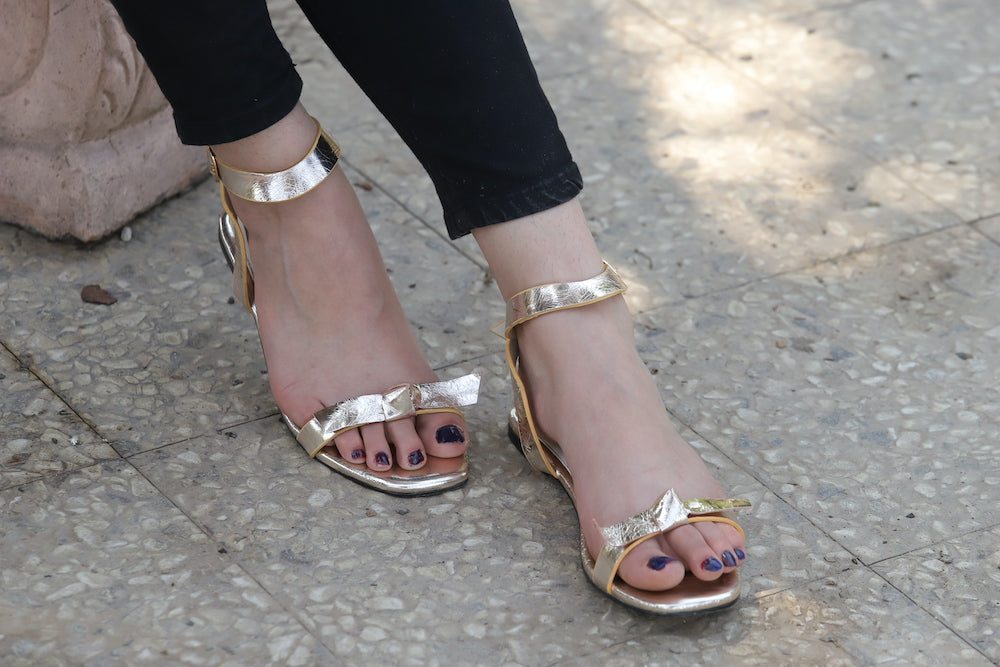 Top women Shoes That Go with Everything
If you are searching for stylish women's shoes that will go with everything in your wardrobe, or terrific sneakers or neutral shoes that will match with everything in your bag. I have you covered f...
Read more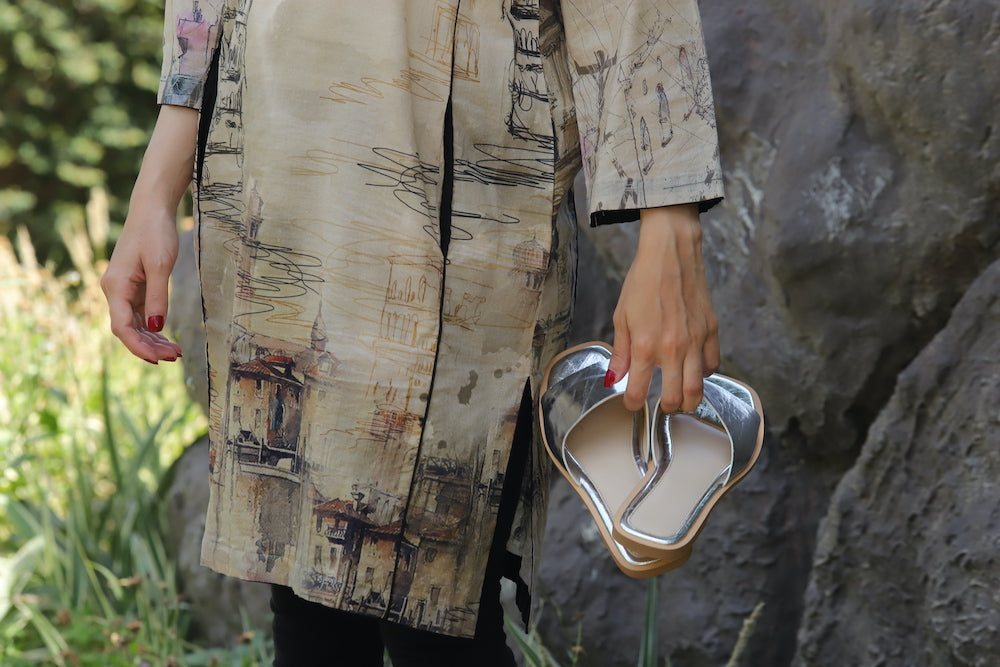 chappal
Amidst booking your flights and securing your accommodations, and you are daydreaming about beach sunsets or mountain views, there is only one thing left to do: pack your bags. The perfect travel l...
Read more