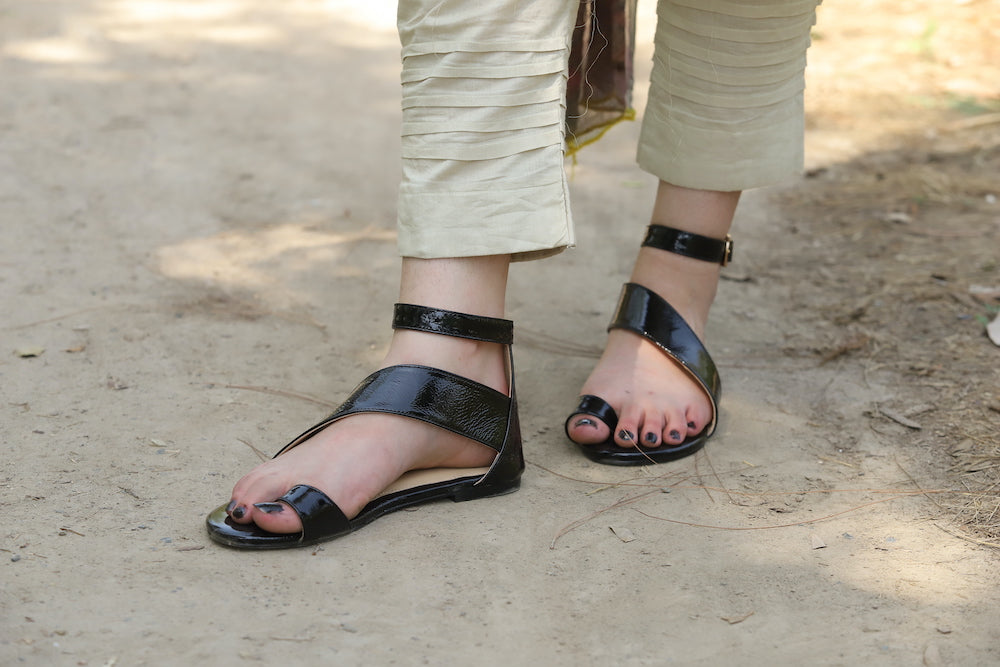 FLIP-FLOPS VERSUS SLIDES
Are you guys planning to get new footwear this season and finding it hard to decide between flip-flops and slides? Well, here are few tips that will help you make a choice.
The shoes you wear are heavily dependent upon the weather outside. If it's winter, you need to wear compact shoes like boots. But if it is summer, then you would like to wear something comfortable and airy. While looking for something light and airy, you might end up finding both flip-flops and slides.
Both shoes do serve the same purpose but there are some differences between the two. Categorizing broadly, Flip-flops have got Y-shaped strap with the tail of Y landing in between the big toe and pointer. While slides are open-toes horizontal strapped shoes. Let's take a closer look and differentiate between these two.
Flip-flops
Flip-flops have a thin Y shaped strap that
is fastened with your feet between toe and pointer. Flip-flops are considered to be one of the oldest types of footwear in the world. It has had its origin since 4000 BC as our ancestors were also used to wear these. They are normally low in price and can be made not only from leather but from many other synthetic and artificial products also.
Being so affordable, flip-flops rank among one the best-selling footwear in the market. From indoor footwear and marketplaces to beachside, flip-flops reach everywhere with a lot of different varieties and colors. However, some people are of the view that flip-flops don't really work for flat-feet people. Flat-feet people need arch support, that flip-flips are unable to provide. So, they can't wear it for a long time.
Slides
Like flip-flops, sliders are also open-toed, with no strap at the back. They are named after the very fact that these shoes slide onto the feet without getting buckled from the back. There is one big strap that runs across the center of the upper portion of your feet. Unlike flip-flops, they have a thicker sole and a wider strap. Neither flip-flops nor slides cover the ankle or backside of the feet.
Slides are basically more comfortable and fashionable than flip-flops. You can choose your favorite slides from a vast amount of different varieties and colors. Having a thick sole and wide strap, it is very durable and safe to wear. Besides this, with just one strap running along, it is very easy to put them off and on.
In a nutshell, whenever you go shopping either for flip-flops or slides, you need to consider your comfort and joy. You need to see if it conforms to the needs of your feet or not. Make sure your feet wouldn't get off while walking. So, these are few things that you should see before getting these shoes.