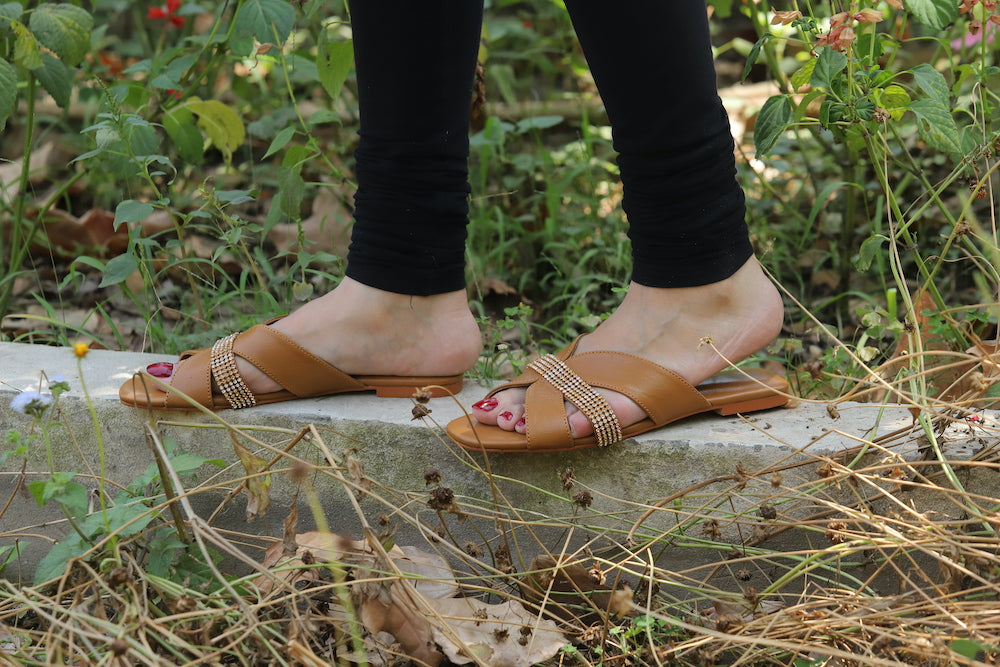 Best Shoes For Capris Pants
You don't usually give it a lot of thought when you have to dress up. Except when it comes to selecting footwear for capris. Finding the perfect footwear with outfits has always been a challenge for most women. There are multiple things that need to be considered before matching any footwear with capris. When you wear capris pants, you should avoid wearing shoes that are clunky and heavy. Select footwear that is open-toed and small.
 The complexity of wearing capris pants is that they can make your legs look extremely short; you need to be careful while finding any footwear with it. Your body shape plays an important role in how capris pants will look on you. Despite being much challenging, women still love to wear them.
Here are few shoes to dress with capris pants.
Pumps
Wearing pumps with capris will ideally complement this dress. But you should avoid extremely high or chunky shoes because they could minimize the outlook of your dress. Pumps and other normal heel shoes add feminity, sensuousness to your entire style. In this way, not only your leg shortening effect will get covered but also your capris pants will look better.
 Loafers
 If you don't like wearing pumps and high heels, then a colorful flag is a great way that you can still make a statement with your footwear. These cheerful shoes will look absolutely stunning with different styles of capris pants. Despite being a low-cut option, these flats will definitely help your legs look cool and fuller.
 High Vamps Mules
High vamps mules, always imparting a stunning look, can be paired perfectly with capris pants. But you should avoid wearing high vamps mules if your height is short. It will cover your feet way down, making you look a little shorter than usual. But if you are tall, then you should go for it.
 Flip-Flops
Flip-flop thongs and capris create a charming ensemble that you can try wearing at work as well. It is necessary that these sandals should look light to help the breezy look of your capris.  It is recommended to use single strap classic flip-flops so that the top of your feet would not get concealed.
Ankle Boots
If you want to pair boots with capris, then make sure to use just ankle boots that don't hide your ankles. The whole point here is to keep an illusion of long lean legs. It can be achieved by putting some usual distance between the bottom of your capris and the upper part of your boot. However, ankle boots can make you look shorter if you are not tall.
 Kitten Heels
These are two to three inches heels and an alternative for women who find heels a little uncomfortable to wear. When it comes to capris, kitten heels work far better than flats. They will add a bit of polish to the attire. So, go for any kind of stripy sandals or kitten heels. All will work well with capris.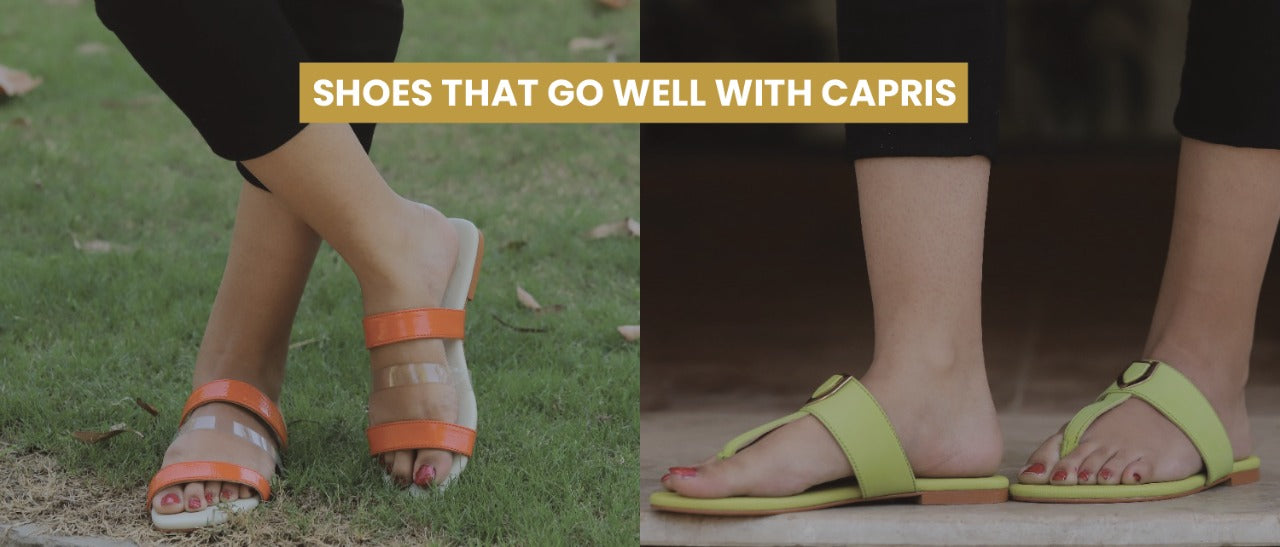 chappal
Shoes that Goes Well with Capris
Capris often look tricky since they seem to have shortened the legs. When ladies wear Capris, they have to take care of their shoe choice because any wrong pair of shoes will give a stumpy look str...
Read more